Who knew when we headed off to the Ballyrobert Road in Ballyclare on a wet and grey Sunday morning it would turn out to be a cracking days racing?
The paddock was packed and over 150 riders signed on to race.  With categories C and D so heavily subscribed, they had to be split into two groups. It's clear to see that the Evos are a family day out with the riders bringing along their own supporters crossing all generations.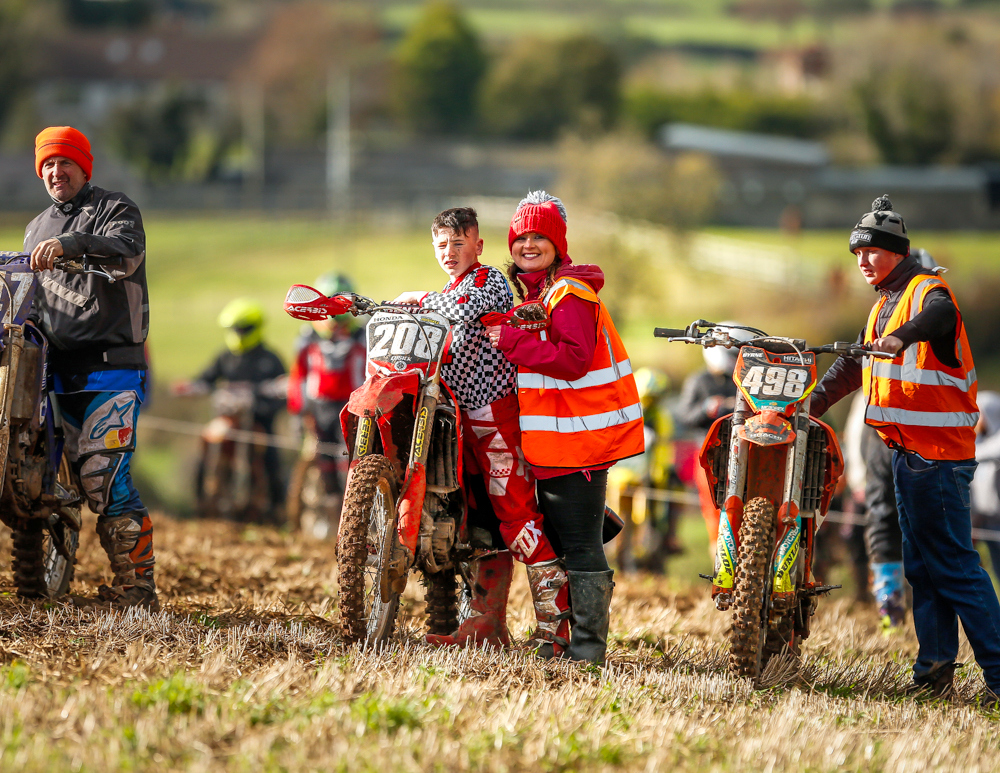 A brilliantly laid out, fast flowing track with enough twists and turns for every rider. There was spectacular displays of skill across all categories with plenty of in-race battling between riders to keep the spectators happy.
It was great to see young Lewis Spratt, recovered and back on his bike after his recent injury which saw him missing the 2018 Coupe de l'Avenir Motocross in Belguim.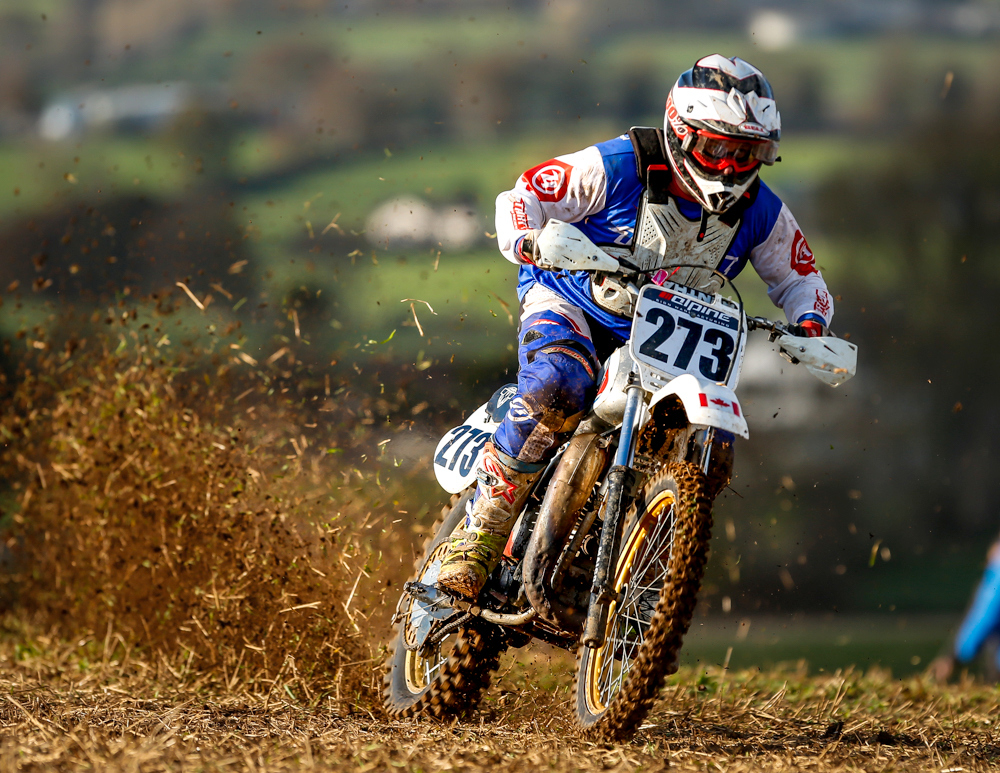 Speedy recovery to Gareth McEvoy who took a fall on the track resulting in a broken arm. Many thanks to the Medical team and all who helped Gareth.
The bikes weren't the only things flying on track. Team KwadKord, from North Down Drone Club, took to the skies and did a spectacular job of flying shotgun with numerous riders, providing some excellent footage of the day's events.
The highlight of the day was by far the handicap set of races, every category from 65's to the A riders, stated their last race with a Le Mans start. With some false starts, or as some called it 'accidentally jumping the start' to some additional help from the 'pit crew' to get the bikes started, these races were thoroughly entertaining for riders and spectators alike.
Congratulations to all involved with the October 21st event, especially, Evo MX Ireland, Knock MCC, the medics, track marshals, caterers, those who built and took down the track and all involved rounding off the 2018 EVO season with a brilliant days racing. Next event is scheduled for January 1st 2019.
Video by Team Kwadkord North Down Drone club.
Race report by Katie Cultra
Pics by Ian Cairns