MyLaps Race Results Round 2

My Laps Race Results Round 3
Desertmartin was host to Rounds 2 and 3 of the GR7 Championship last Saturday 25th and Sunday 26th May. With and entry of 185 youth and adult riders on Saturday and 166 on Sunday it was sure to be a great weekend of racing.
Saturday started off a bit damp but the rain cleared just in time, leaving the track in prime condition.
First to the line to kick off Saturdays racing were the autos. Young Ethan Gawley took the win in the first race and fastest lap closely followed by Kyle Graham and third over the line was Nathan Austin. Race two Hayden Gibson took the lead but hot on his heels was Ethan Gawley running second and Nathan Austin third. For the third race Ethan was back out in front for the win hot on his heels was Kyle Graham who took second position followed by Martin Kalvins in third. Ethan came out on top finishing the day with a 1st overall, Kyle Graham 2nd and Hayden Gibson 3rd.
Lewis Spratt was on top form for the 65s but it was Benas Blazevicius who took fastest lap by just under a second. Lewis kept it steady throughout the three races and it paid off giving him 1-1-2, following close was Benas Blazevicius who ended the day with 2-2-1 and young Ben McConville had a good days racing too, ending the day with a third overall.
The SW & BW races were definitely worth a watch with some very fast lap times from the young lads. Jay Sherry was on fire and had three consecutive wins in the big wheels. Reece Ross rode the wheels off his bike to finish 2nd overall with a 2-2-3 closely followed by Matthew Beattie who took the final podium position with a 3-3-2. Alex Henderson took the fastest lap for the SW in the first race and continued to ride steady all day, ending the day on a high with a 1st overall. Finn Wilson and Brett Kelly weren't far behind ending the day with a 2nd and 3rd overall.
Ryan Mawhinney was on fire in the Seniors with a 21 second gap in the first race and a 24 second gap in the second race between him and Jack Moore -he made it look all too easy. Hot on Jack's heels was Nathan Green who rode hard and ended the day with 3-2-2. Ryan's consistency paid off, giving him a 1st overall, Jack Moore took 2nd and Nathan Green 3rd.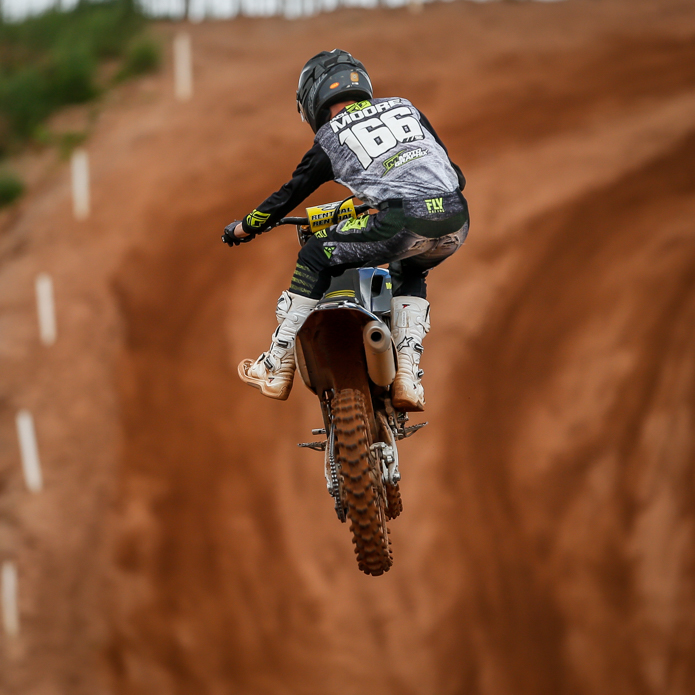 As always the Grade C was the biggest line up of the day. Race one David Donaghy took fastest lap by just under one second but close behind was Jordan McMullan who wasn't letting him get too far ahead. In race two Cori Dillon came out on top, Jeff Rainey 2nd and Jordan McMullan 3rd. In the third race David and Cori weren't making it easy for each other but Cori passed the chequered flag with three seconds to spare. The day ended on a high for Cori who took 1st position overall, 2nd was David Donaghy and 3rd overall was Jordan McMullan.
Grade B started off well for Conor Mallon who had a 10 second lead on Callum Hemphill giving him a comfortable win. Race two Conor was out in front again, this time chasing the lead was Ben McCambley who managed 2nd position followed by Callum for 3rd. Race three saw Ben McCambley take the win followed by Matthew Bruce and Callum Hemphill. Podium finishes for Conor Mallon 1st, Ben McCambley 2nd and Callum Camphill 3rd.
The 125 race sponsored by Bannside pallets was a great addition to this weekends racing. It was best five out of six races for the podium finish. It was a battle for top three positions between Ryan Mawhinney, Scott Hamilton and Ben Kennedy. Ryan came out on top with three wins, followed by Scott Hamilton who had 3-2-2 and Ben Kennedy 2-3-3.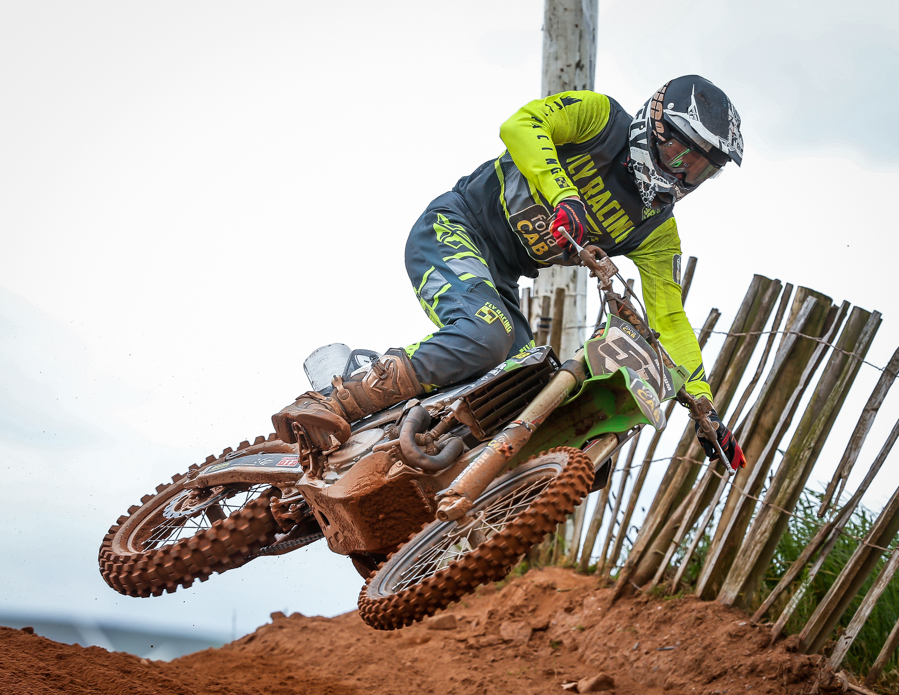 Last but not least is the A1-A2 races. It was great to see Martin Barr out riding at Desertmartin and he certainly did not disappoint. With only a five second gap between Martin and Richard McKeown in the first race there was no room for error. Martin took the win in all three races but not without some pressure from Richard getting the gap in the 2nd race to just three seconds and a mere two seconds in the third. Jay McCrum rode three very steady races which paid off giving him a third overall finish. In the A2 Harry Buckley had tough competition in the first race from Aaron Wilson who missed out on the race win by 0.6 of a second. John Robb took the win in the 2nd race with a lead of seven seconds on Jack Moore. Jack wasn't giving up and came out on top in the third race closely followed by Aaron and John. Jack Moore ended the day on a high with a 1st position, Aaron Wilson 2nd and John Robb 3rd.
With the racing over for the day it was time to relax and prepare for Sundays racing!
Sunday got off to a great start for Hayden Gibson who took the win and the fastest lap by just over one second but Ethan Gawley wasn't far behind. Young Nathan Austin was in for another good days racing finishing 3rd. There was a great battle going on for first position in the second race between Ethan and Hayden. With only 1.7 seconds in it Ethan just pipped Hayden to the post and took the race win. With Ethan and Hayden tied in points it was a tense third race between the two. Hayden took the win giving him a 1st overall, Ethan finished the day 2nd and Nathan Austin 3rd.
Again in the 65s Lewis Spratt came out on top in race one but Benas Blazevicius didn't make it easy coming over the line 0.9 seconds behind him. Again Benas rode the fastest lap in race one. After taking third position in the first race young Ben McConville showed determination and it paid off giving him a race win with a five second lead on Lewis and a second in the third race. Benas ended the day on a high with a 1st overall, 2nd Ben McConville and 3rd Lewis Spratt.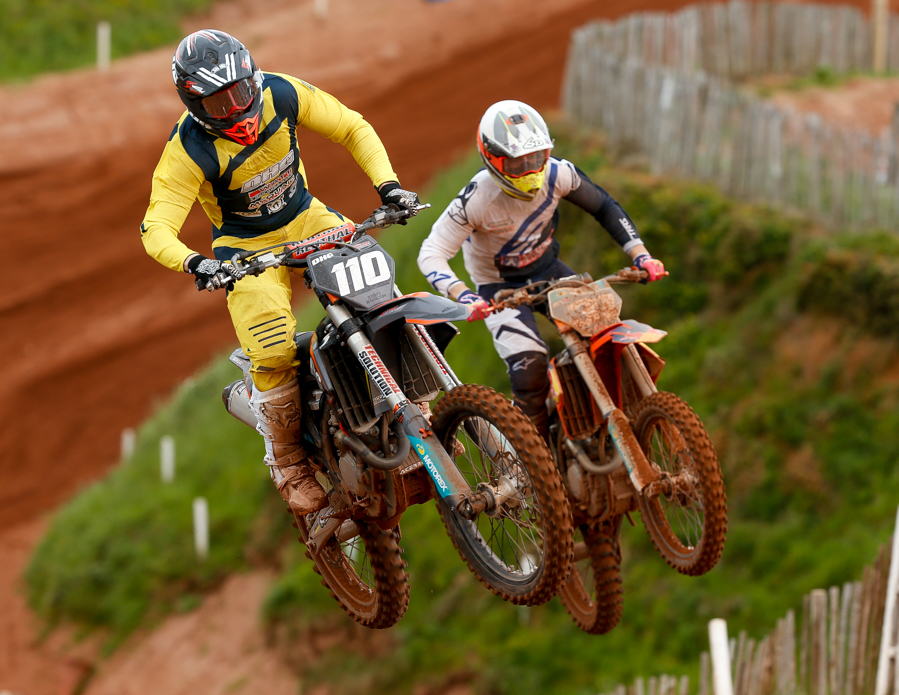 The SW & BW classes again didn't disappoint. Alex Henderson and Finn Wilson battled it out for top position in all three races but Alex just got it with a 1-2-1 closely followed by Finn who had a 2-1-2 and Brett Kelly who took 3rd overall with 3-3. BW class was dominated once again by Jay Sherry giving him 1st overall. Battling it out for 2nd overall was Reece Ross and Matthew Beattie. With only two points in it Matthew ended up 2nd overall closely followed by Reece Ross for 3rd.
The Seniors pretty much went the same as the previous day. Ryan Mawhinney took the win by six seconds; Jack Moore came over the line a comfortable seven seconds before Nathan Green. Race two there was a 10 second gap between Ryan and Jack. With Ryan taking the win in all three races he ended the day on another 1st position, followed by Jack Moore for 2nd and Nathan Green for 3rd.
The 125 race was again dominated by Ryan Mawhinney. In the first two races Ryan came out on top, Scott Hamilton 2nd and Ben Kennedy 3rd. With all six races finished Ryan took 1st overall, Scott 2nd and Ben 3rd overall.
Cori Dillon came out with one aim on Sunday and it was to win Grade C and he most certainly did that. With a 13 second lead on Jordan McMullan he sailed past the chequered flag for the race win. Race two Cori came out on top again with Jordan McMullan and very comfortable 2nd with a 19 second lead on Taylor Dillon. Top three in Grade C for Sundays racing were Cori Dillon 1st, Jordan McMullan 2nd and David Donoghy 3rd.
Luke Rubotham meant business in the B class. Battling his way round Desertmartin he ended the day with three race wins closely followed by Johnny Haywood who had 2-2-2 and Ben McCambley 3-3. Giving Luke 1st overall, Johnny 2nd and Ben 3rd.
Again the last races of the day were the A1 & A2. Robert Hamilton came out fighting and had a 14 second lead on Richard McKeown followed by Jay McCrum. Race two wasn't so easy for Robert he just got 1st position by the skin of his teeth with only 1.09 of a second gap between him and Richard. Hot on Richards heels was Jake Sheridan just missing out on second position by three seconds. Again race three was a battle from the beginning with a mere 1.12 second gap Robert passed the chequered flag first giving him three race wins. The day ended on a high for Robert Hamilton getting 1st overall, Richard McKeown 2nd and Jake Sheridan 3rd.
We would like to take this opportunity to thank a few people. Firstly thank you to all who work tirelessly behind the scenes to make race days happen. A lot of time and effort goes into making the day a success and for that we are very grateful. Thank you to all our flag marshals, your time and effort is priceless and we are very grateful to you all. As we always say race days cannot go ahead without them, they play a vital role in making sure everything runs smoothly and without them we simply could not function. Thank you to Billy, Marlene and the team for all the preparation you do to make sure the track and paddock areas are in top condition for each race. It takes a lot of effort and it doesn't go unnoticed. Thank you to the medical team who give us first class treatment week in week out. We are extremely grateful to you for spending your weekends standing in all conditions to make sure we all have the safest day possible.
We would like to wish all our injured riders and speedy recovery and hope to see you all back at it soon. Last but not least thank you to all our club members. Without you all showing up week in week out and supporting us we wouldn't be the great club we are now. With over 400 members, youth and adults, we hope to continue to provide a friendly, safe racing environment for you all to enjoy for many years to come.
Article by Cathy Graham