MX1 :Robert Hamilton #3 KTM450
Qualifying: P2
Moto One: P 6th
Moto Two: P 2nd
Moto Three: P 4th
Overall: Joint 3rd Overall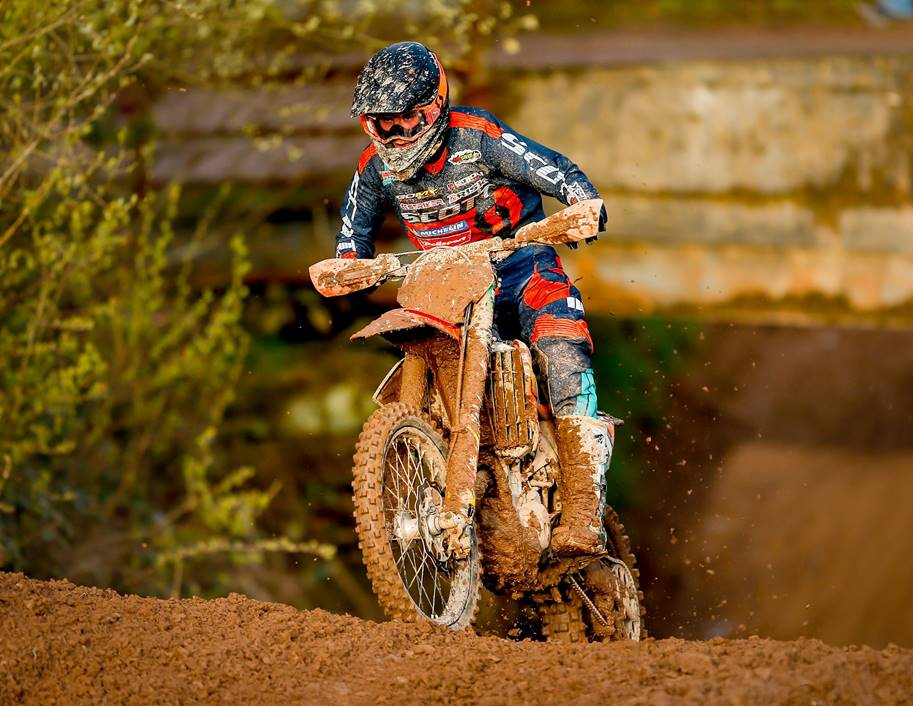 MX2:
MX2: David Robson #21 KTM250
Qualifying: P 11th
Moto One: P 8th
Moto Two: P 22nd
Moto Three: P 5th
Overall: 7th Overall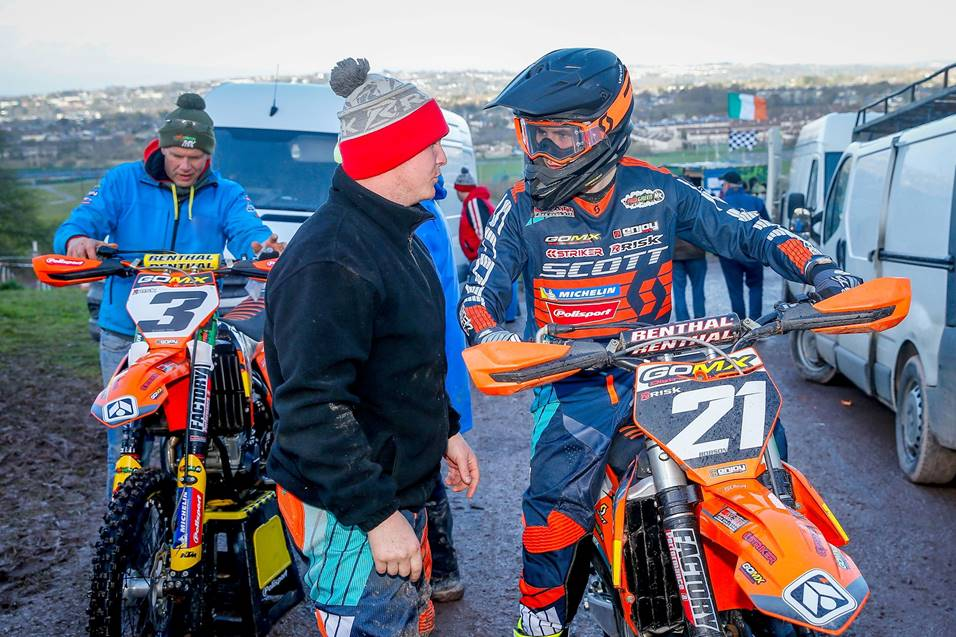 Management Comment
The gate dropped on round one of the Irish Motocross season on Sunday, as usual the track was prepared to perfection , even with a week of heavy rainfall , the circuit held up and served up great racing in all classes.
Team GOMX –WATT KTM opened up the scoreboard with a top three overall in the MX1 class, Multi Ulster Champion Robert Hamilton recovered from a first corner crash in moto one , he remounted dead last, and carved his way back to sixth place at the flag.
Hammy followed up with a strong second position in moto two, and after a near crash in the final moto, he brought is Watt KTM home in fourth place, securing joint third in the points table.
Roberts bike was working great, thanks to Sam for making the trip and doing what he does do well.
Dave Robson battled through a tough start to the day, he hit the start gate in race one, last a foot peg in race two , despite the less than perfect start , David dug deep and raced through to a credible fifth place finish in the final moto of the day. All in all, it was good to get the first round out of the way, points on the table and both riders leaving Cork uninjured.
All roads lead to Robinsons Moto park for the first round of the Ulster Championship in two weeks' time.
A big THANKS to our Tyre Sponsor MICHELIN  – while others punctured out, GOMX Wheels kept turning, thanks to the superb MICHELIN Bib Mousse!
Our best wishes go out to Aaron Gardiner, who unfortunately broke his collarbone during a crash at Cork – get well soon lad.
Team Manager: Steve Mills