The 2018 Nutt Travel MRA Ulster Motocross Championships saw a great days racing at the old school track of Laurel Bank near Saintfield, where a disappointing entry in terms of numbers put on a great show of racing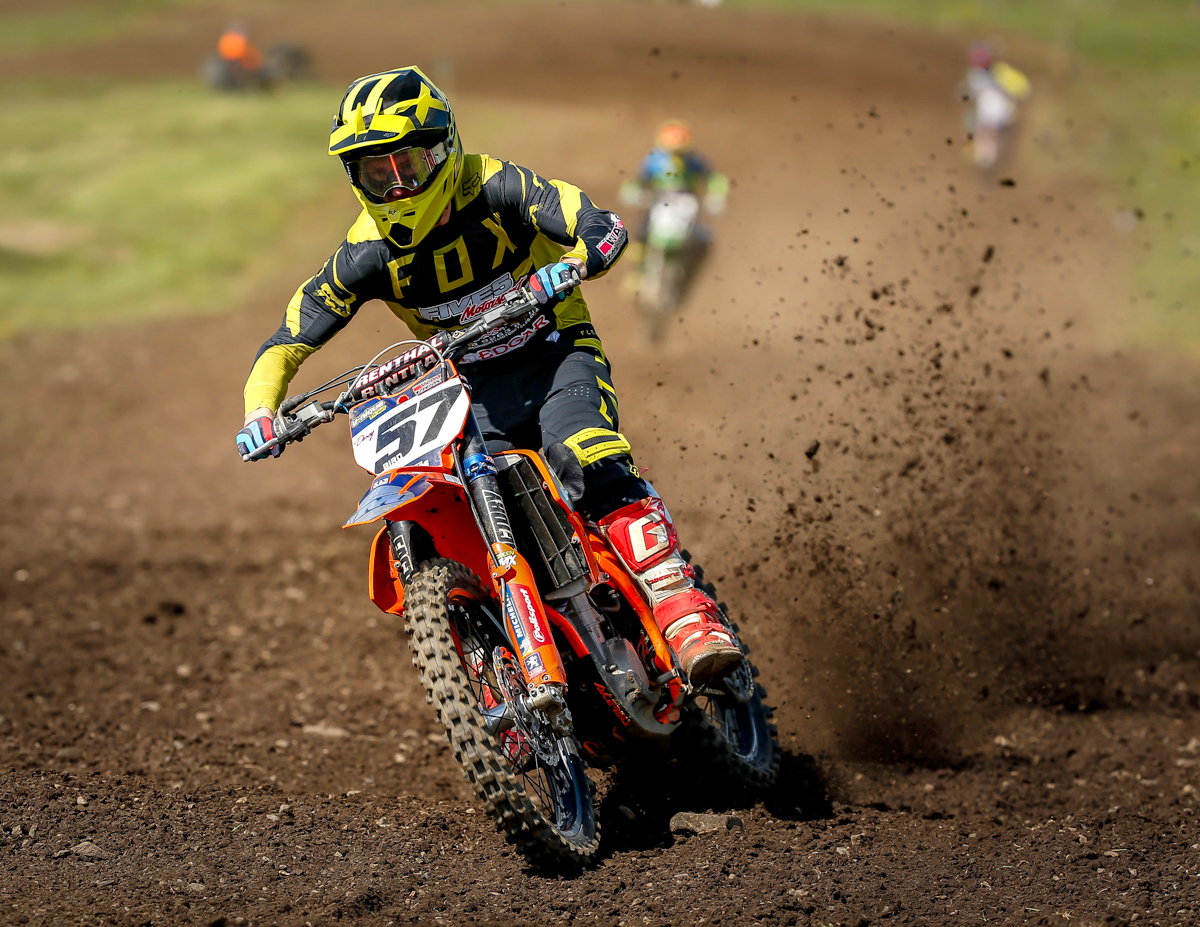 The Sport Insure Premier MX1 Class Championship leader and newly crowned Irish Champion Richard Bird from Lisburn on his KTM raced to three wins to put one hand on the Gold Medal, but third place on the day, Portavogie Honda rider Robert Hamilton did enough to keep the Championship alive until the last round next week at Tinker Hill, although it will require a really bad day for Bird to lose, second on the day was Ballymoney Youngster Jordan McCaw who continues to impress on his debut big bike year, while veteran Phil Harris placed a fine fourth on a track that suits his style, fifth and sixth were Kevin Traynor and another veteran in Lindsay Newell.
The Thompson Leisure MX2 Premier Championship leader Jason Meara from Loughbrickland had an absolutely fantastic three races with Glenn McCormick from Glenoe who won the middle race after Meara changed a front wheel puncture but still managed a strong finish, while he won the first and third after titanic battles with McCormick to go to Tinker Hill one point ahead of what will be a winner take all showdown at the last round. Third was consistent Dubliner Stephen Mullally on his Yamaha, with Comber man David Russell fifth, and Aaron Gardiner sixth in a small field.
The Precise Protect Semi Expert produced a surprise winner with Saintfield veteran Chris Bell taking the overall with two wins, while Lurgan Veteran Gareth Knox took the middle race win, obviously the experience of the veteran riders overcoming youthful exuberance! This had no effect on the Championship as Johnny Presho took third to hold onto 30 points lead over Tony Conlon who finished second, with Ian Dunlop fourth, Andy McKibben fifth and Knox sixth.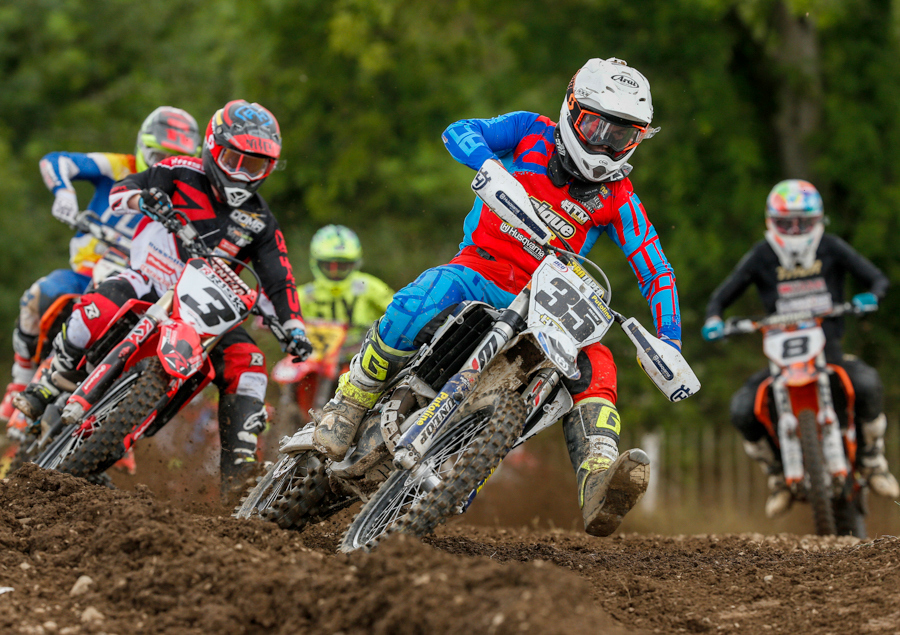 The Gortnacarrow Tyre Services in association with Bridgestone Semi Expert MX2 Rhys Graham on his KTM battled with Nathan Green from Ballynahinch to pip the youngster by 3 points for the win, with Dollingstown man William McBride third and Michael McAllister the only other finisher in a depleted field. Graham takes a 51-point lead over McAllister to Tinker Hill.
The Robinson Concrete Clubman MX1 Downpatrick man Jordan Wade once again steered his Kawasaki to three wins with Championship rival Calvin McCorkell only scoring one second place, the Championship is all but won by Wade, second on the day was Fintan Fallon, with William Flack third, however, he is too far behind to challenge wither of the front runners.
Laverty Motocross Clubman's MX2 was a battle of the youngsters with Newcastle man Daniel McFerran taking the overall, Donegal teenager Ivan Kerr second, Robert McAuley third, and Championship winner on the day, Scott Bailey from Markethill returning to the circuit that nearly ruined his career four years ago fourth, here was no sign of third place man Ruairi Grimes.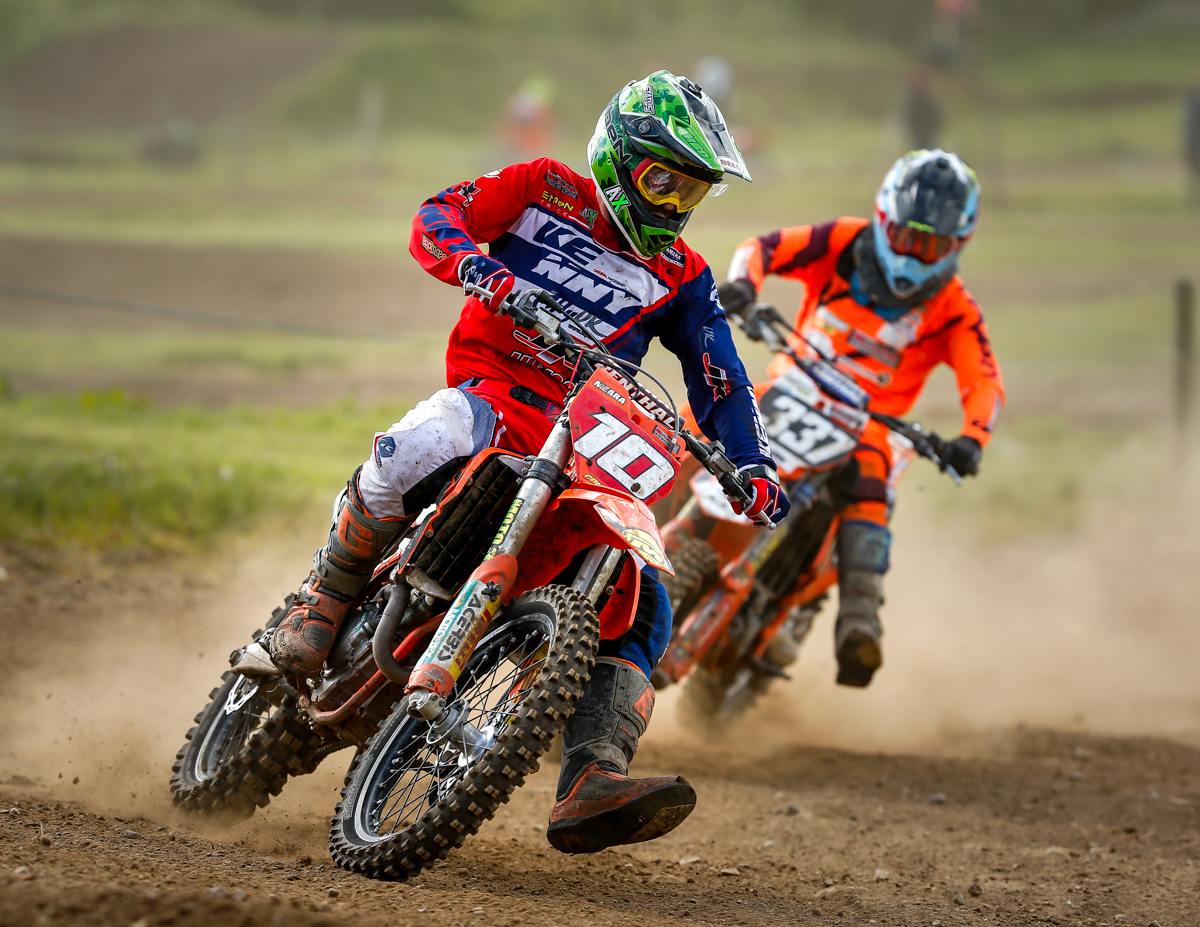 The feature Brian Bell Memorial Race at the end of the day was won by Jason Meara after Richard Bird punctured while leading, Glenn McCormick was second 12 seconds adrift, while Jordan McCaw was third.
A great days racing at the grassy circuit, only let down by riders not turning up to actually race their machines instead of 'practicing'.
RESULTS
Sport Insure Premier MX1 Class
1. Richard Bird (KTM) 75, 2. Jordan McCaw (Husqvarna), 66, 3. Robert Hamilton (Honda) 56, 4. Phil Harris (KTM) 52, 5. Kevin Traynor (Yamaha) 48, 6. Lindsay Newell (KTM) 36.
Thompson Leisure Semi Premier MX2 Class
1. Glenn McCormick (KTM) 69, 2. Jason Meara (KTM) 66, 3. Stephen Mullaly (Yamaha) 58, 4. David Russell (KTM) 51, 5. Aaron Gardiner (Yamaha) 47, 6. Sen Devlin (KTM) 36
Precise Protect Semi Expert MX1 Class
1. Chris Bell (KTM) 64, 2. Tony Conlon (Yamaha) 62, 3 Johnny Presho (KTM) 56, 4. Ian Dunlop (Suzuki) 54, 5. Andy McKibben (KTM) 47, 6. Gareth Knox (KTM) 47
Gortnacarrow Tyre Services with Bridgestone Semi Expert MX2 Class
1. Rhys Graham (KTM) 72, 2. Nathan Green (KTM) 69, 3. William McBride (KTM) 60, 4. Michael McAllister (Honda) 54,
Robinson Concrete Clubman MX1
1. Jordan Wade (Kawasaki) 75, 2. Fintan Fallon (Yamaha) 60, 3. William Flack (KTM) 60, 4. Gary McKee (Kawasaki) 44, 5. Ryan Canning (KTM) 42 6. Steven Maitland (Suzuki) 40
Laverty Motocross Clubman's MX2
1. Daniel McFerran (Kawasaki) 75, 2. Ivan Kerr (KTM) 69, 3, Robert McAuley (?) 53, 4. Scott Bailey (Yamaha) 53 5. Callum McCartney (?) 41 6. Jack Grills (?) 41
Malcolm Beattie
MRA Press Officer