MX1 :Robert Hamilton #3 KTM450
Qualifying: P6 th
Moto One: P 5th
Moto Two: DNF (Puncture)
Overall: 14th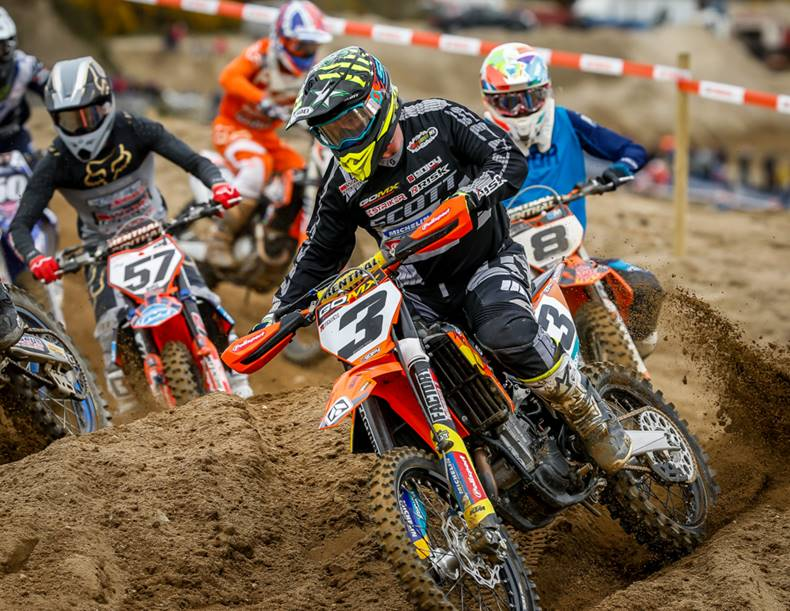 MX2:
MX2: David Robson #21 KTM250
Qualifying: P 5th
Moto One: P 5th
Moto Two: P 6th
Overall: 5th Overall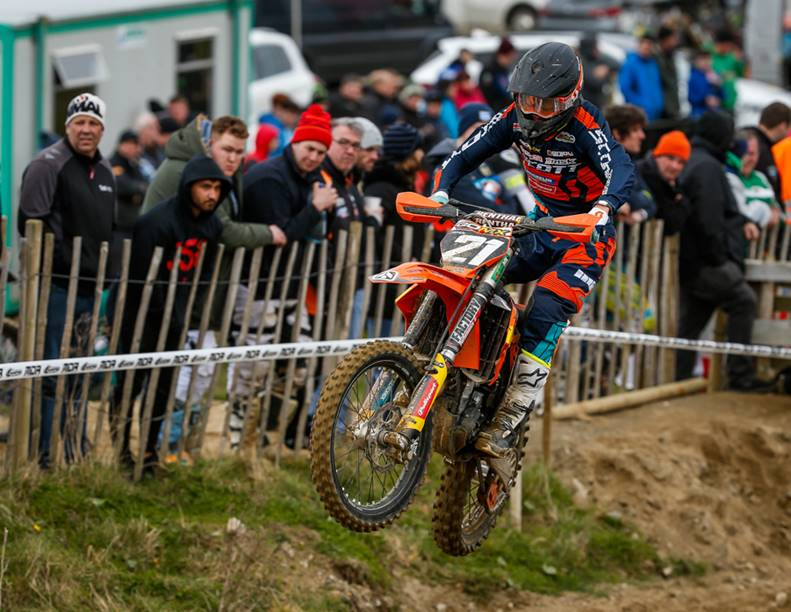 Management Comment

With the prize fund being tripled from previous years, Round One of the Ulster Championship enticed a few of our British Championship regulars to make a rare "Home Race" appearance, which created much excitement and attracted a larger than normal crowd of eager spectators.
The track was extremely fast, and claimed quite a few over enthusiastic riders whom required hospital treatment, absent ambulance cover caused delays , resulting in only two Championship Moto's being run for the premier class.
Robert rode well, the pace during the first moto was extremely fast and his Watt Motorcycles KTM soaked up the many jumps, and hills that are a feature of the spectacular Claudy Sandpit track.
We knew that the pace would slow as the track became rough, Robert gated around eighth position in race two and had progressed up the leader board into the top five before picking up a front wheel puncture early in the moto, knowing that the wheel would not have lasted the race, Robert decided that a DNF was still better than crashing out or wrecking a wheel without scoring any points.
Dave Robson continued on his journey to "race fitness", the MX2 class is stacked with talent again this season. Following a season ending injury at the opening Ulster Championship round last year David is a little tentative, yet making steady progress towards were he knows he belongs, stepping back into the sharp end of racing after a year off is an unrealistic goal – watch this space!
" I suffered arm pump badly during the first race" said David, his 5th -6th place finishes were good enough for 5th overall – a solid start to build on.
Racing is racing, and you take the positives from the day and work on the negatives for the next weekend.
Sure it would have been better if Robert hadn't picked up a puncture , or the third moto would have run and give us a chance to claw back some points , but as they say "Onwards and upwards"
Team Manager: Steve Mills