MX1 :Robert Hamilton #3 KTM450
Qualifying: 6th
Moto One: 6th
Moto Two: 6th
Moto Three: 3rd
Overall: 5th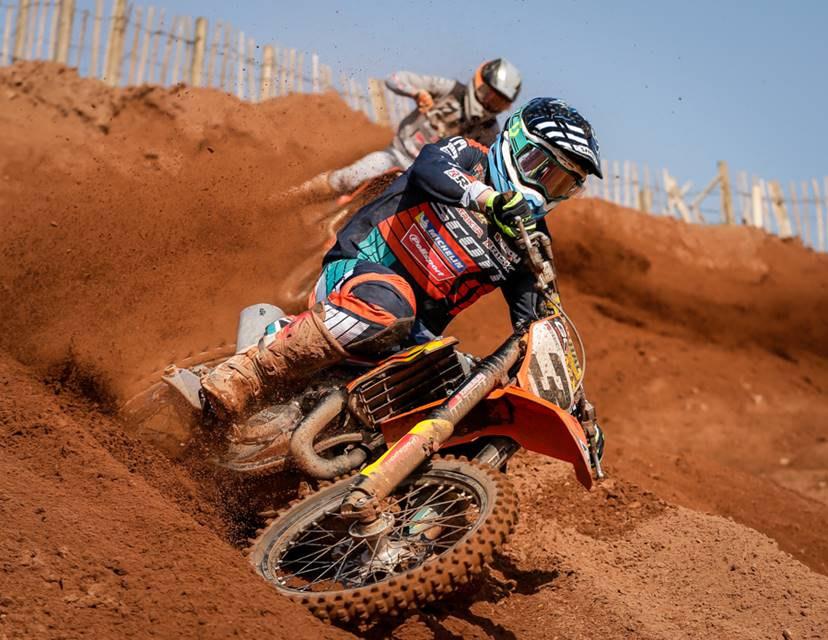 MX2:
MX2: David Robson #21 KTM250
Qualifying: 5th
Moto One: 6th
Moto Two: 5th
Moto Three:5th
Overall: 5th Overall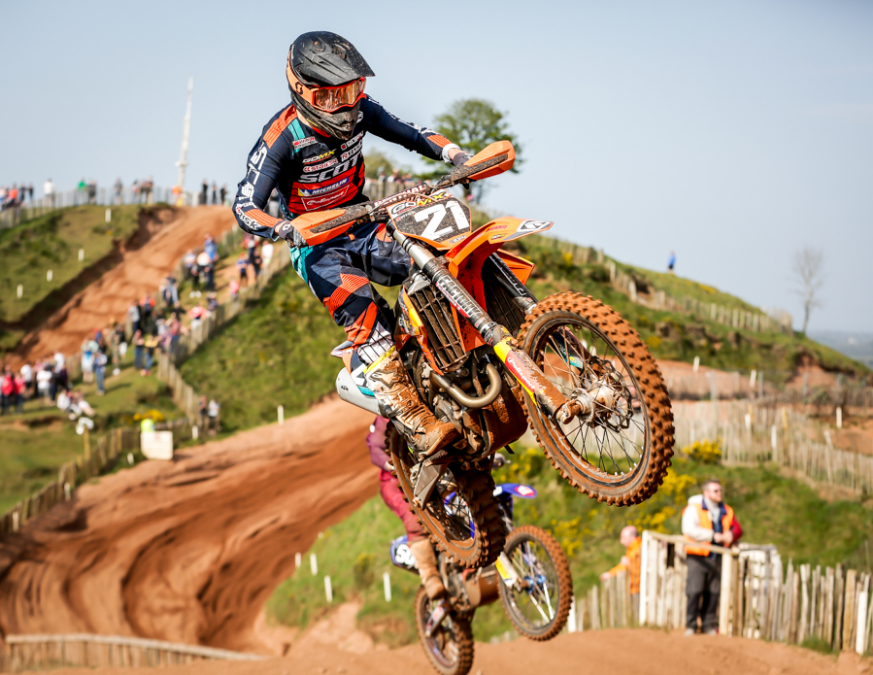 Management Comment
Against the backdrop of blistering hot Easter Holiday Sunshine, and another record breaking crowd, Round Two of the Ulster Premier MX1 and MX2 Championship served up fast and competitive racing in both classes all day.
In the final race of the day, Robert Hamilton displayed form not seen since 2016, his Michelin Sand Tyres provided grip for a superb start , "Hammy" battled at the front of this talent packed field of hungry, (dare I say , younger) competitive athletes , at the flag, he was rewarded with both a podium position ,recording the fastest lap of the moto .
Robert : " We will take the positives from today, we struggled at the beginning of the day with a few set up issues. I want to thank my support crew, Sam and my Dad for helping turning the day around – we surprised a few people in the last race – I enjoyed it, and felt good riding at the sharp end for sure."
David fought hard for 5th overall, each week we can see improvements, in both his race pace and confidence. We expect to see Dave fighting for a podium result in the not too distant future.
David: I have to be happy with that result, the track was fast and rough – I dropped the bike in one of the deep sandy corners, it wasn't a big crash, but it cost me a few places. The pace is really fast this year, and we are sticking to our plan , making small strides every week. I know what I am capable of, I just need to keep working towards short term goals.
Team Manager: Steve Mills
It is good to see that Motocross racing on this island is back on the rise, and that can only be good news for everyone involved in the sport.
Both Robert and David rode well at Desertmartin , and I firmly believe we have better results awaiting them throughout the summer months.
Thank You to all our loyal sponsors, for without whom, we could not go racing.