Ulster Championship Round Three , Seaforde
MX1 :Robert Hamilton #3 KTM450
Qualifying: 8th
Moto One: 5th
Moto Two: 5th
Moto Three: 4th
Overall: 4th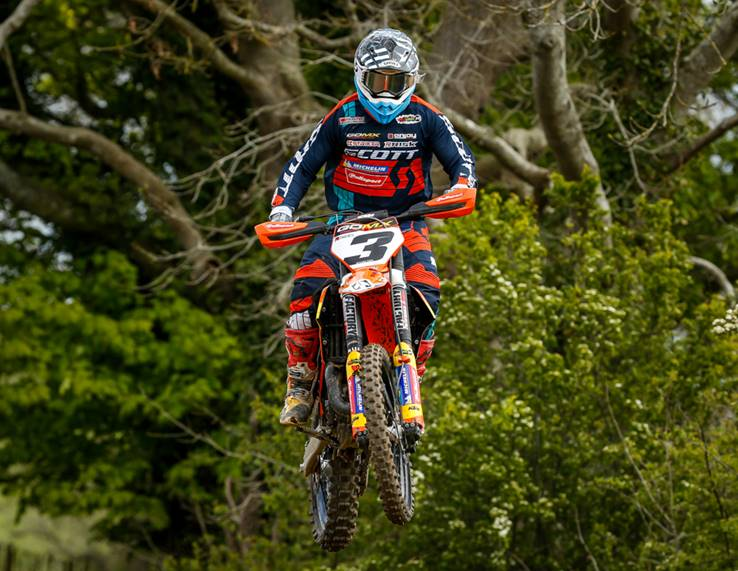 MX2:
MX2: David Robson #21 KTM250
Qualifying: 7th
Moto One: 7th
Moto Two: 7th
Moto Three:5th
Overall: 6th Overall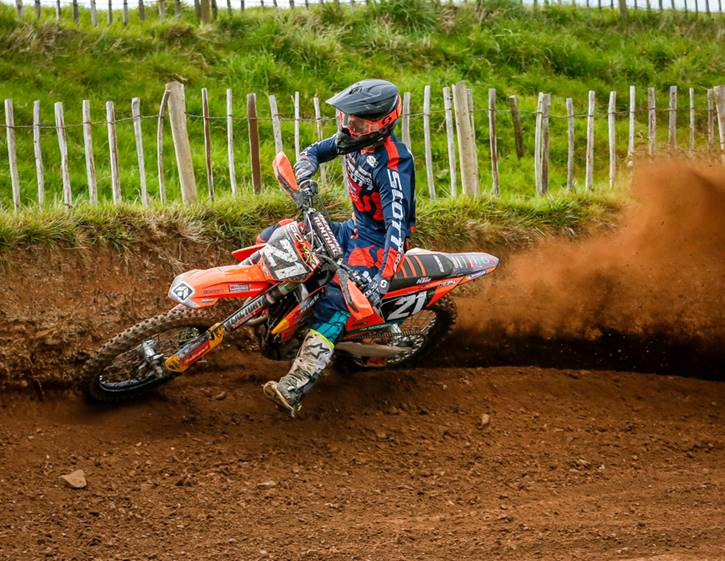 Management Comment
Seaforde Moto Park was in prime condition to host Round Three of the Ulster Championship on May Day Monday, which attracted another record breaking crowd , who enjoyed close and hard fought racing throughout the day.
Round three marks the half way point in the Ulster Championship, both Robert and David are currently placed 5th in their respective MX1 and MX2 Championships.
Robert : " I lead the first moto for five laps and was feeling comfortable, then I made a couple of mistakes and started to ride tight and slipped backwards. My Norman Watt KTM is amazing, I am learning more about it every week, so we will keep on pushing towards podium finishes".
David: "We struggled with our bike set up, which resulted in massive arm pump in the first two moto's. A big THANK YOU to Graham Ross , who helped us find a better setting for the final race of the day.
5th overall is not where we want to be, but it's going to take time to build myself back to where I know I can be"
Team Manager: Steve Mills
This seasons Ulster and Irish Championships has seen a massive leap forward in terms of pace and competitiveness , not since around 2010 has the racing been this exciting – which can only be good for our sport!
Thank You to all our loyal sponsors, for without whom, we could not go racing.