Risk Racing Russells Motorcycles by ENJOY
Irish  Motocross Championship 2018
Round Four –   Doon Moto Park
"Hammy takes 3rd Overall in Doon"
MX1 Rider: HONDA CRF450
Robert Hamilton #3
Moto Results
4th – 3rd – 3rd
Overall Position  3rd
Robert : I had a hard crash in practice, which took its toll on me during the first moto, I just didn't feel good at all. We made some adjustments to my bike for moto two, this improved the handling, and I managed battle with the leaders. Third overall is ok for now, but I know I should fighting for the race win.
MX1 Rider: YAMAHA YZF450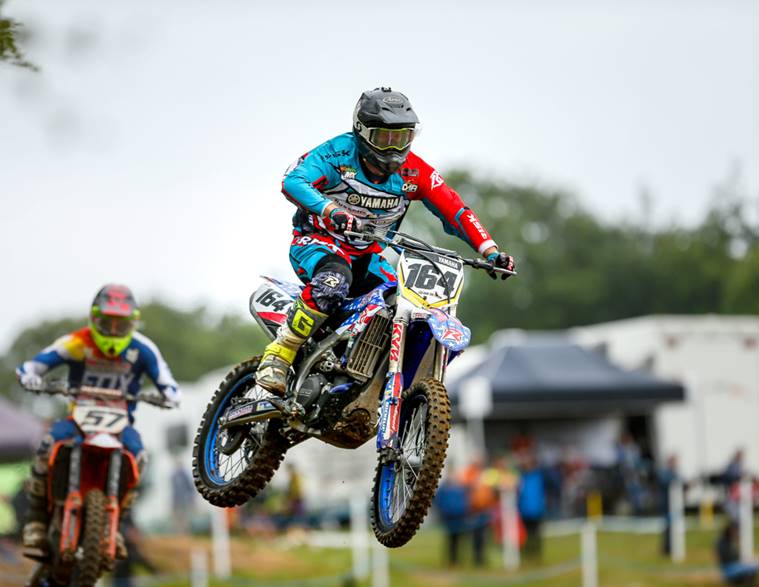 Sean Devlin #164 
Moto Results
3rd– 4th – 5th
Overall Position 5th
Sean: My speed is good  to run at the front for about half the moto, I am suffering from lack of practice time on the bike at the moment.  We will address this issue as we run into the summer months.
MX2 Riders: YAMAHA YZF250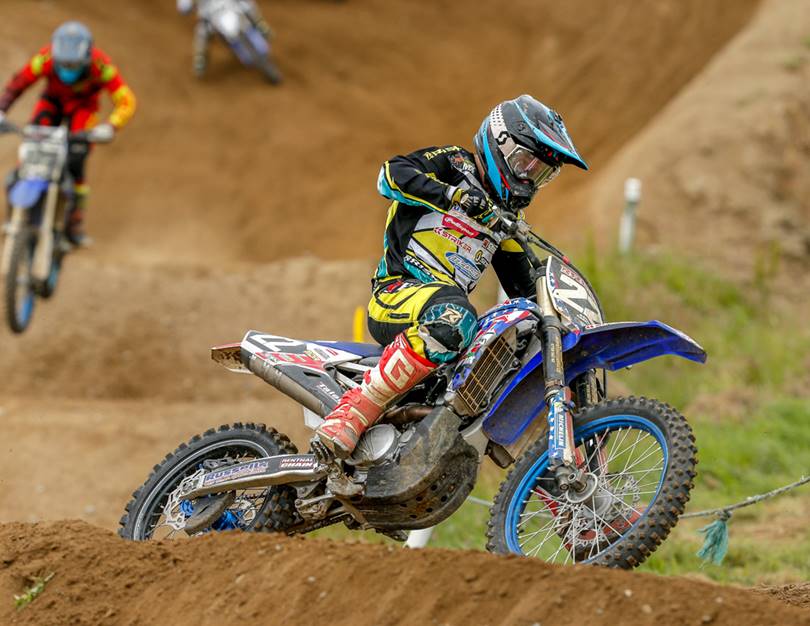 Aaron Gardiner #22
Moto Results
9th – 10th -9th
Overall  Position  9th
Aaron: It's a tough class for sure, today my starts didn't go as planned, and that left me with a lot of work to do.  I feel that I am improving every weekend, and closing down the gap on the fast guys.
Official Team Photographer for 2018 : Mr Ian Cairns.
Please Support our loyal Sponsors, for whom without their continued support , it would be impossible to go racing , and nurture young talent into the sport.
Management Comment
Coming away from Doon with 3rd / 4th Overall in the MX1 class has given us focus  for the remainder of the season.
Hammy has found his Mojo since being reunited with the Honda CRF450, the remainder of the season will be interesting to say the least.
Sean needs to clock up more bike hours, his speed is not in question, although his bike fitness needs to be addressed if he wants to improve his results.
Aaron is still our only racer in the Irish MX2 Class, he is improving , and I believe that we will see him racing at the sharp end before long.
Young  David Robson should be returning to racing before long, the ultra-fast youngster was side-lined with a broken foot just as his season was gathering momentum.
Cheers
Steve